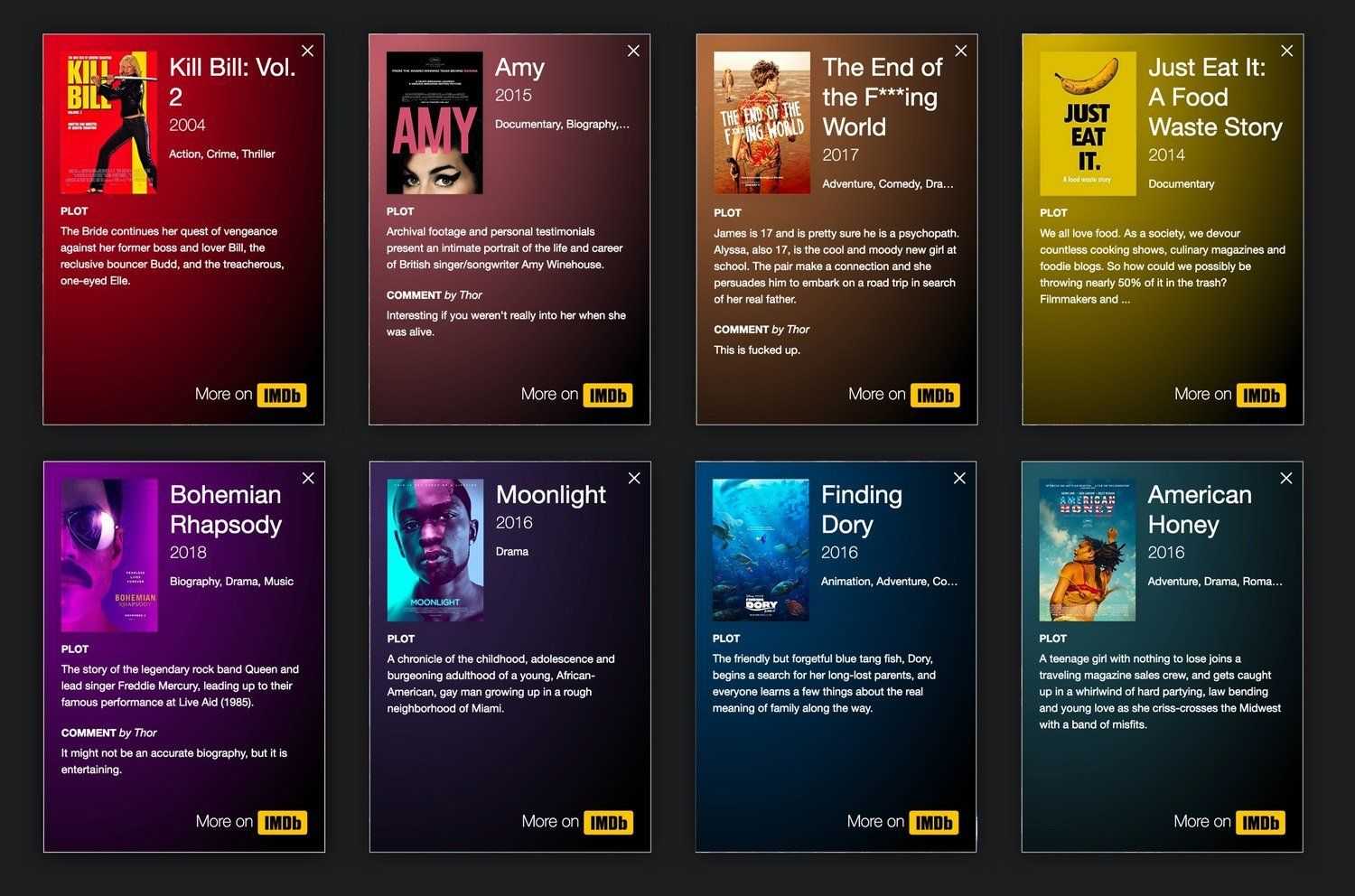 Movie Visualization
Visit: web.thorgalle.me/movieviz
This project is an interactive and chronological visualization of the movies I've watched between ~2015 and 2020.
Tracking movies I watched is something I started doing in 2015, as part of a general move to track many things I do. In early 2018, a idea germinated to also do something with that data.
I made a small proof-of-concept to prove a theory to myself: I thought I watched movies in intermittent sprees, and then didn't watch any for a long time in between. That project didn't take long, and I answered my question. In 2019, I believed more could be done with this data: a full-fledged visualization with movie posters, together with recommendation form.
You can read the full story of the creation of this visualization in the article from 2019.
Factsheet
Status
Public Archive
Involvement
February 2018 → June 2019 — 16 months