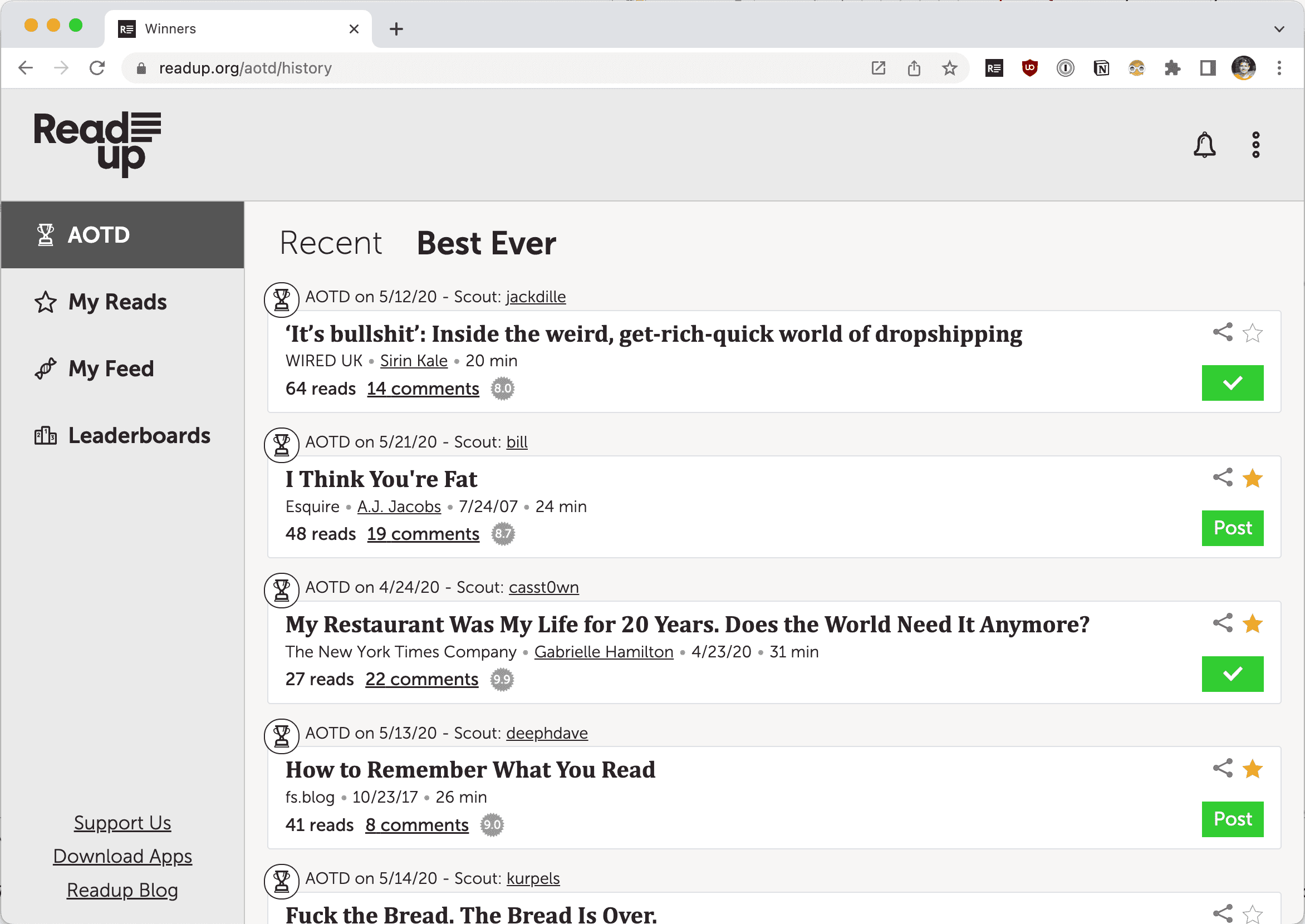 Readup
Visit: readup.org
Readup is a social reading platform, purpose-built for sharing and discovering articles on the web.
Readup encourages deep reading by clearing away clutter from articles. It facilitates civilized discussions by requiring readers to complete an article before they can comment on it, and every day, it also lists the most-read and most-loved articles of the moment in the "Article of the Day" competition.
My Involvement
My journey with Readup started as a reader in late 2019. In the winter of 2020/21, I designed and implemented a new marketing page for Readup with Tarunika Ravichandran. In June 2021, I joined as a consulting Product Lead, when Readup was just launching a reader-writer marketplace. I lead the design, front-end product development and growth operations for six months. After the organization became volunteer-driven in December 2021, my involvement continued as a maintainer and community contributions manager.